Dogtooth is a Cambridge-based technology start-up building state-of-the-art intelligent robots for soft fruit picking.
We build robots
We are pioneering the use of the most sophisticated robot control systems in applications that previously needed increasingly difficult-to-recruit human labour. But this means more than developing technology in a lab. Since day one, we've been working alongside customers to develop picking solutions capable of use in real farms.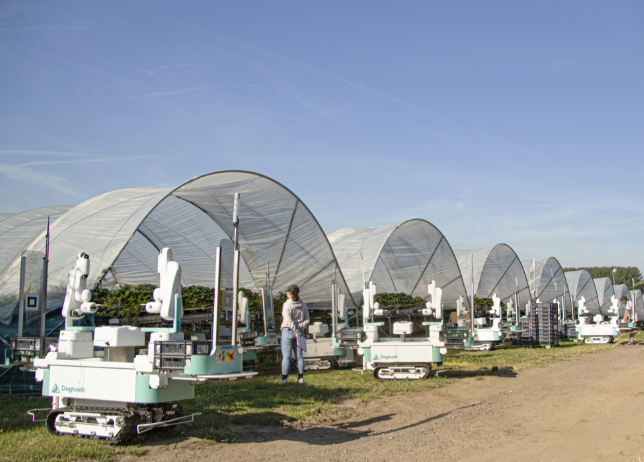 We push boundaries
Our team of engineering superstars are solving the problem not only of building robot control systems capable of achieving sufficient visual acuity and dexterity, but also of deploying robots into challenging real-world environments, operating robots safely alongside farm personnel, and manufacturing robots at scale.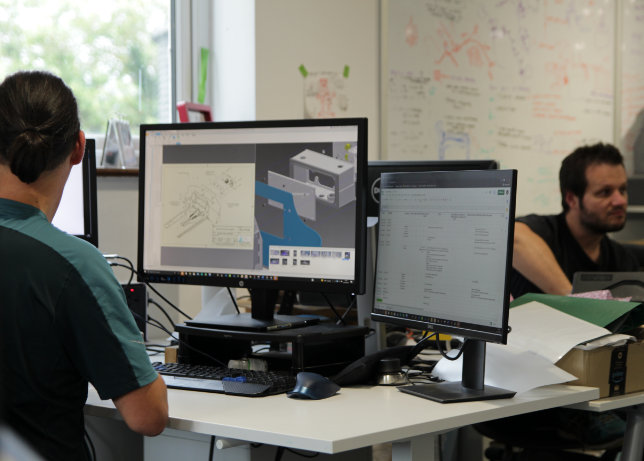 Our Team & Investors
Dogtooth was founded in 2015 by Dr Duncan Robertson (CEO), Edward Herbert (COO), and Mat Cook (CSO). The business has been funded to date by Innovate UK awards, several angel investors led by Peter Cowley (Chair of Cambridge Angels), Octopus Ventures, The Martlet Fund, Angel CoFund and more recently, 24 Haymarket. Our talented team of Engineers and support staff has manufactured the largest fleet of soft fruit picking robots in the world!